Posted by Ullman's on 22nd Jun 2022
Are you looking for the best whole food supplements? Most people know they should eat more fruits, vegetables, and protein-rich foods but what many don't know is that these food groups are not the only way to take care of themselves. Whole food supplements can help to maintain your body's natural balance and enhance your well-being. There are a number of vitamins and minerals you need throughout the day, but most of us do not get enough through natural sources such as foods and water. That is why it's important to supplement your diet with whole food supplements. The pros at Ullman's Health and Beauty share their favorite whole food supplements.
MegaFood Women's One Daily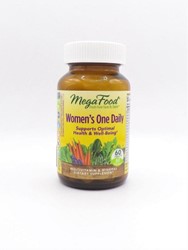 This once a day MegaFood supplement is great for women. It was created to support the nutritional needs of a female body and well-being. It contains essential vitamins with real food. Also, this supplement supports health responses associated with hormonal fluctuations. It can be taken at any time of day. Yes, even on an empty stomach!
Garden of Life Vitamin Code Men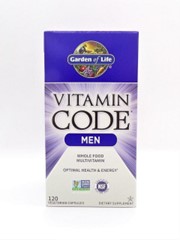 Garden of Life makes an amazing supplement for men. It is a whole food multi-nutrient formula. It's especially great for men who are active. The supplement procides nourishment that the bosy craves. As a result, optimal health is achievable. With over 20 fruits and vegetables, antioxidants, vitamins, and more, this is one of the best fruit and vegetable supplements for men!
NutriCology Pro Greens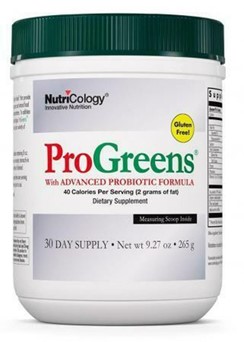 NutriCology makes this amazing 30-day supply with an advanced probiotic formula. Also, this formula is gluten-free! It is an all-natural blended variety of some serious superfoods. These greens provide much nutritional support. It contains special factors not found in any isolated vitamins or mineral concentrates. To use, add 1 scoop to a shaker bottle containing 8 oz. of juice or water, and drink immediately. It is best taken on an empty stomach in the morning.
Transcription
"Greetings from Ullman's Health and Beauty. And today we want to talk a little bit about Whole Foods Supplements. Well, sometimes people come in and tell us they don't eat enough fruit and vegetables, no time. So, the whole foods supplement might be a good option for them. So what is the characteristic of whole food supplement? Those two, this one and this one have a whole food complex in them. And then they also have added nutrients to make it a potent supplement in a capsule form."
"But do they all have the same effect on the bodies?"
"Well, that's a good question. So it's like this: the whole food complex is really naturally derived nutrients, while the added nutrients can also be industrially produced. The nutrient that you get from fresh fruit or fruit vegetables has the advantage that they are added nutrients to the specific nutrient you want to get. And the T theory says that this is better absorbed. And last not least we have another food based supplement and that comes in a powder form because it has only fruit and vegetable components in it. You need to take more and therefore you take this well first. I hope you stay healthy and see you next time."
These statements have not been evaluated by the Food and Drug Administration (FDA). These products are not meant to diagnose' treat or cure any disease or medical condition. Please consult your doctor before starting any exercise or nutritional supplement program or before using these or any product during pregnancy or if you have a serious medical condition.