Posted by Ullman's on 18th May 2022
Have you been looking for the best teas for soothing sore throat and cough? This is becoming an increasing problem with allergy season. We understand how difficult it is to deal with the same symptoms over and over again. That's why Ullman's Health and Beauty have looked into different kinds of teas that can help soothe your throat.
Marshmallow Leaf Tea By Buddha Teas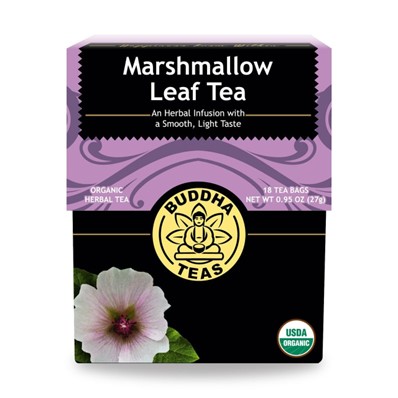 The marshmallow is a species of flowering herb that originated in Africa. Buddha Teas Marshmallow Tea is your go-to ingredient when dealing with many gastrointestinal and respiratory issues. Also, it is great for helping with that nagging scratchy throaty. Its magical mucilage property gives it a glue-like quality that has lent this often overlooked herb the reputation as a necessary inclusion in the cupboards of herbal tea aficionados around the globe. Although this tea has a pungent scent, its flavor is root-like, earthy, and deeply soothing. Use it to quiet that cough in a flash!
Yogi Throat Comfort Tea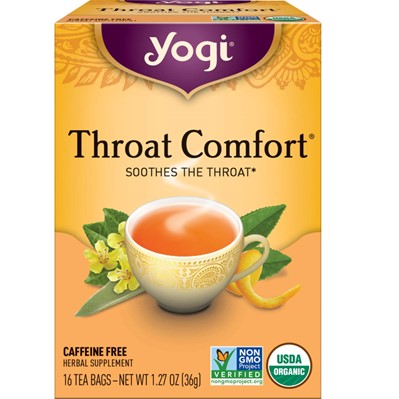 This Yogi blend has some special ingredients that work hard to soothe your throat. This herbal blend contains licorice root and slippery elm bark. Both of these ingredients have been used in western herbalism to relieve irritated throats. Also, it contains wild cherry bark to help with soothing while adding a sweet flavor. Enjoy throat comfort tea to help rid the pain in your throat. It will also help with any lasting cough.
Not available for purchase online – only available at our supplement store in Berkley, MI.
Potpourri with Aloe Loose Leaf Tea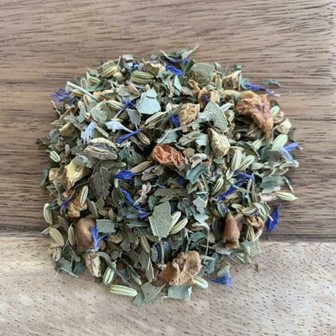 A sore throat is the result of inflammation of the mucous membrane of the lower pharynx. The inflammation is full of irritated cells that can cause pain. Aloe not only helps boost your immune system, but it also helps to soothe those irritated cells. It can even fight off bacteria that could be the cause of your sore throat. Drink this tea regularly thru allergy season to fight back against unwanted symptoms. Get it in loose tea form exclusively from Ullman's Health and Beauty.
Video Transcription
"Hey there, greetings from Ullman's Health and Beauty. It's allergy season and some of you may experience a scratchy throat so today we want to talk about some teas that may give you relief. First of all, here we have the marshmallow leaf tea this is a tea that has ingredients of the marshmallow leaf that is soothing. Another tea that helps with a scratchy throat is the slippery elm bark and that is one of the ingredients in this tea. And you know what tea bakes might be a quick and easy solution to give you relief. We also have a loose leaf tea which I like a lot and this is this tea; look how beautiful and the ingredients in here that helps you the best is the aloe. Aloe also moisturizes your throat the same way as an aloe vera gel. I hope you all stay healthy and well. This was Uli from Ullman's Health and Beauty."
DISCLAIMER: These statements have not been evaluated by the Food and Drug Administration (FDA). These products are not meant to diagnose' treat or cure any disease or medical condition. Please consult your doctor before starting any exercise or nutritional supplement program or before using these or any product during pregnancy or if you have a serious medical condition.