Posted by Ullman's on 21st Jul 2022
Are you looking for the best iced teas to try this summer? Why not try one of our delicious iced teas! Ullman's Health and Beauty, a family-owned business located in Berkley Michigan, is proud to bring you two delicious iced teas. Each iced tea can be purchased at our tea shop in Berkley, MI or you can buy directly from our online store. Let's talk about these amazing teas!
Keemun Black Tea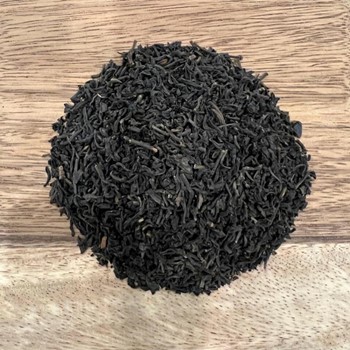 Keemun tea is a Black Tea. It is from the Chinese Province of Anhui this tea is a mild, finely-aromatic, and very light tea with a beautifully structured Sinensis leaf. Expect a shining red-brown cup and a sweet and spicy taste with a hint of smoke.
Strawberry-Basil Herbal Tea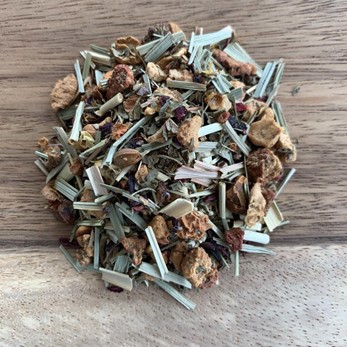 Strawberry-Basil is an herbal tea. This amazing tea contains apple bits, basil, lemongrass, hibiscus, bits of strawberry, natural flavors, marigold blossoms, and marjoram. It is a great tea for all ages!
Transcription
"Greetings from Ullman's Health and Beauty in Berkley, Michigan and summers in full swing and I have two ideas for iced tea for you today. So one of my favorite is a black iced tea. It's it is called Keemun. And what's nice about that is has a sweet, slightly spicy flavor and something that is very important to me: when it cools down. It does not get so cloudy. So here is the iced tea for the iced tea lover. With caffeine, you can spice it up with any type of fruit or syrup. And because the summer's already so full, I thought about introducing to you an herbal tea. That is a tea called Straw-basil, strawberry basil, it gets a slightly red color. It tastes herbily sweet with a hint of basil. So this tea is good for everybody child to grandma. And this one you can spice up also with some fruit liqueurs or fruits. Enjoy those teas and have a great summer!"
These statements have not been evaluated by the Food and Drug Administration (FDA). These products are not meant to diagnose' treat or cure any disease or medical condition. Please consult your doctor before starting any exercise or nutritional supplement program or before using these or any product during pregnancy or if you have a serious medical condition.