Posted by Ullmans on 30th Jun 2022
We know you'll love these summer tea gift ideas we're sharing with you today! From loose teas to bagged teas and tea accessories, there are some great options for the tea lover out there. Best of all, these items can be bought online to save you time and gas money too! Let's go over some of the best gifts for tea lovers!
Ullman's Sweet Lil' Rhubarb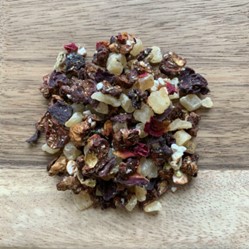 This is an exclusive fruit tea blend from Ullman's Health and Beauty. This light fruit tea blend was transformed into an exciting delicacy by combining flavors of sweet, cooled rhubarb with vanilla and refreshing notes of lemon. the acidified apple and the fresh lemon granules underline this exceptional taste combination and add a special touch. Red and Yellow blossoms, as well as rhubarb pieces, are the perfect decoration for this delight.
Organic Tea Drops
Did you know that our tea is the top gift for tea lovers this summer? We are having a blast offering Tea Drops, the world's first powdered green tea made from 100% organic teas. They're finely ground, pressed and dried into compact shapes. It's sort of like preparing a cup of loose leaf tea at home! There are no artificial additives in our product production. You'll notice natural residue inside your cup after you drink it, which means you get the full dose of antioxidants with every sip.
Cold Brew Sport Bottle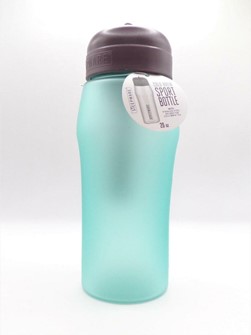 This reusable tea infuser bottle from Steepware works great for a cold brew of tea or as a clean and fresh water bottle.
22 oz bottle made from TRITAN™
Stainless steel tea infuser (18/8 304 food-grade Stainless Steel)
Soft rubber-coated flip-spout for sipping
Travel-friendly
Height: 8.5"
Base Diameter: 2.875"
BPA-free
Dishwasher-safe (Top Rack)
Fits standard cup holders
How to Cold Brew with the Sport Bottle:
Place 1 tsp of loose leaf tea in the infuser
Screw the infuser onto the lid
Fill the bottle with water (& ice if you'd like)
Screw the lid on & shake to mix the water with the leaves
Wait 10 minutes, flip the spout, & enjoy!
Transcription
"Greetings from Ullman's Tea Department, today we want to show you some summer tea gifts for tea lovers. So first of all, most important, the loose leaf tea. One of my favorite summer teas is the Sweet Lil' Rhubarb and it has those great lemon granules, apples, pineapples and it makes just wonderful tea. You can spice it up with any type of juice and make it kind of, for tea lovers also in the summer but year round. Those tea drops are always a good choice if you don't know if this person is into loose leaf or if they prefer bag so great choice. And last but not least my new summer favorite is not a tea, but it is this bottle. This bottle is such a great way to travel with. You can put it in your bike, and it is a cold brew tea bottle. So you throw your tea in here, put it in there, let it sit overnight in your fridge, and then you can drink it just like that. Have a happy summer!"
These statements have not been evaluated by the Food and Drug Administration (FDA). These products are not meant to diagnose' treat or cure any disease or medical condition. Please consult your doctor before starting any exercise or nutritional supplement program or before using these or any product during pregnancy or if you have a serious medical condition.