Posted by Ullman's on 28th Apr 2022
Are you looking for the best brain supplements for memory and focus? Brain supplements are being used more and more in the modern day and some people even consider them as essential as food. There are a number of different brain supplements that can improve your memory, focus, and mood. Ullmans Health and Beauty wants to share with you some of the most effective brain supplements for you.
Nature's Way Clear Thinking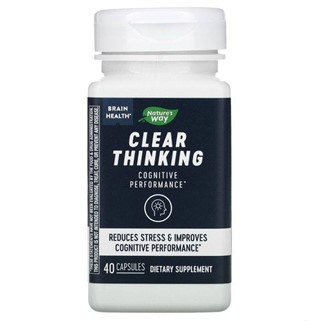 Clear Thinking by Nature's Way is a unique combination of nootropics/ It was created with the intent to improve cognitive function overall. Natures Way combined clinically studied Sensoril® Ashwagandha and Cognizin® Citicoline with Bacopa for a blend you can trust without a laundry list of ingredients. Here are some characteristics:
Cognitive Performance
Reduces Stress & Improves Cognitive Performance
Dietary Supplement
Gluten Free
Cognizin®
Not available for purchase online – only available at our supplement store in Berkley, MI.
Mushroom Wisdom Super Lion's Mane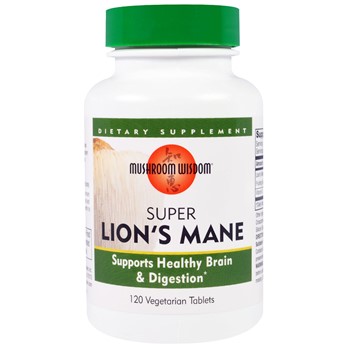 This amazing brain supplement from Mushroom Wisdom supports the nervous system. Lion's Mane is a mushroom with long cascading tendrils. Studies do support its effectiveness in promoting a healthy brain and digestion. This supplement stimulates the synthesis of nerve growth factors. As a result, the health of your nerves, brain, and body is said to be protected. Here's a short description:
Supports nervous system health
Traditionally used to support digestive health
Vegetarian
Not available for purchase online – only available at our supplement store in Berkley, MI.
Solaray Ginkgo Biloba Leaf Extract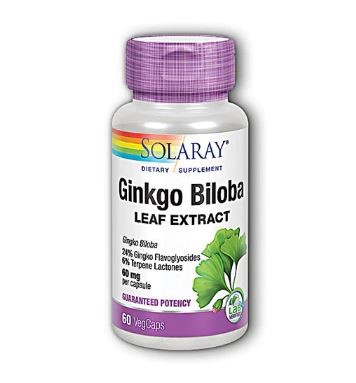 Ginkgo biloba is native to China. It is the oldest living tree species on the planet. The use of this tree dates back over 5000 years. Ginkgo leaves contain many compounds including antioxidant flavonoids and terpene lactones. This supplement is known to support brain health and the body's antioxidant. It also supports focus and healthy brain function. Here are some key points:
24% Ginkgo Flavoglycosides
6% Terpene Lactones
Lab Verified
Now Panax Ginseng Extract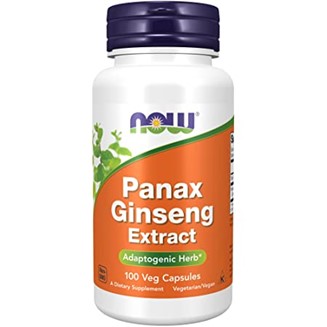 This adaptogenic herb is from the roots of the panax plant. It has been valued in Chinese herbalism. It is known for processing hundreds of compounds in the body like phenolics, saccharides, and more. In effect, biological activity is increased in the brain.
Pure Encapsulations Brain Reset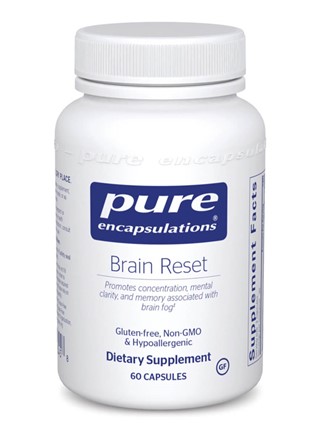 Brain Reset by Pure Encapsulations is designed to promote concentration and memory with multi-faceted support. This can result in healthy blood flow, immune boost, concentration, memory, and even brain fog. It is made with high quality vegan ingredients. The supplement includes lion's mane as well, which was mentioned previously.
Not available for purchase online – only available at our supplement store in Berkley, MI.
Video Transcription
Question: "If you want to improve concentration and memory, is there something and can you do that alone with vitamins?"
Answer: "That is a great question. And I'd love to talk about it. So one of my favorites to always go to it ginseng. It comes in two forms. Ginseng comes as the root and ginseng comes as the leaf. What's the difference? The difference is just the composition of the ginseng glycosides that are in those products and the tree from those products are is the good old gingko biloba, and that is from China. So those are old proven remedies that have been used for very long time to improve concentration, to improve focus, and even memory. More newer developments are the mushroom products and lion's mane is specifically a product that is geared to improve the concentration. And another interesting product that I like a lot is this one here called Clear Thinking because it has also ashwagandha and we all know it, we get all jittery because we are nervous and then our concentration goes down. This apparently is a compositions where I can imagine that helps very well. And last but not least we have the Brain Reset from Pure Encapsulation, which has all of those ingredients in there. It has ginseng in there, it has Bacopa in there, and a little bit of lion's mane. So I hope you still are focused and happy with your memory and see you soon."
DISCLAIMER: These statements have not been evaluated by the Food and Drug Administration (FDA). These products are not meant to diagnose' treat or cure any disease or medical condition. Please consult your doctor before starting any exercise or nutritional supplement program or before using these or any product during pregnancy or if you have a serious medical condition.